Quality Gutter Services

in Spokane, WA & the Surrounding Areas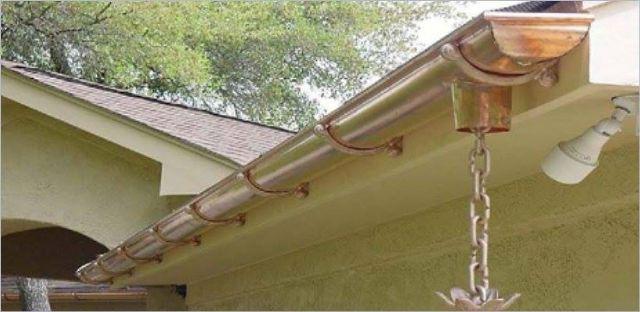 New Gutter Installation
Raindrop Raingutters has a wide selection of seamless and decorative gutters to choose from. We have been in this industry for a long time, so we understand your roofing system and what sort of gutter drainage you need. We also know that cost is an important factor, so we will help you get the best quality system for the most competitive price. Our gutters come in a variety of designs and colors to match any property, residential or commercial.
Professional gutter installation by Raindrop Raingutters means your gutters and downspouts will be installed with superior craftsmanship and attention to detail. We also install gutter covers, shields, and screens for year-round protection. You can depend on our professional and experienced crew to get the job done, and get the job done right!

Gutter Cleaning & Maintenance
One of the most important things you can do as a homeowner or property owner is to clean and maintain your gutters. Your gutter system is meant to keep water flowing away from your home or building. If they are clogged with leaves and debris, and can't flow properly, damage can occur to your home, ceiling, and walls. This is damage that will cost you time and money, and it could be easily be avoided with one call to us! The crew at Raindrop Raingutters will remove leaves, sticks, and other debris so that water, snow, and ice can move freely through your home's gutter system.
We offer Spring and Fall gutter cleaning and maintenance services to keep your drainage system working properly. Call Us today!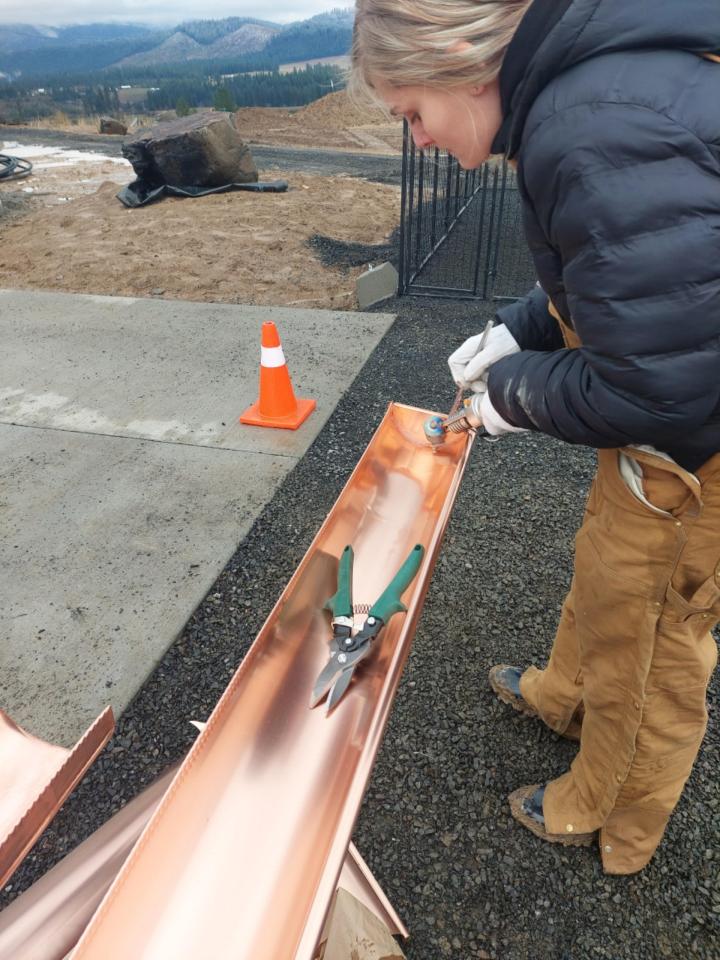 Gutter Repair
If you are in the Spokane WA area, or in Northern Idaho, look to Raindrop Raingutters for a variety of gutter repair and gutter improvement services.
Over time, gutters become loose or move from wind, ice, snow, water, branches, and other environmental elements. We have a detailed inspection and repair service, and we evaluate every inch of your gutters. We make any necessary repairs to ensure they are properly secured with no gaps. We also offer additional services to install Gutter Guards and tools to prevent debris from entering the gutter. This greatly reduces the change of blocked or clogged gutters.
Call us for a free consultation, and we'll be happy to talk about what will work best for your home of business property.
Snow Brake
A Snow Brake is a device used to keep snow and ice from falling from one surface to a lower one. If you have a metal roof, this is a good consideration for your property. Snow brakes are also called Snow Guards, and the main advantage of having them is to help keep snow from abruptly sliding off the smooth surface of a metal roof. In the Northwest with our heavy snowfall in the winter, this can mean damage to your gutters.
Contact us for information about this feature if you have a metal roofing system.
Heat Cables
Heat Cables are a tool that can ensure your gutters function properly during the winter. These cables heat the inside of the gutter to melt the ice, keep the rain flowing and save you from any costly repairs.
Stop in today to see our Gutter Showroom! We have the area's largest variety to choose from!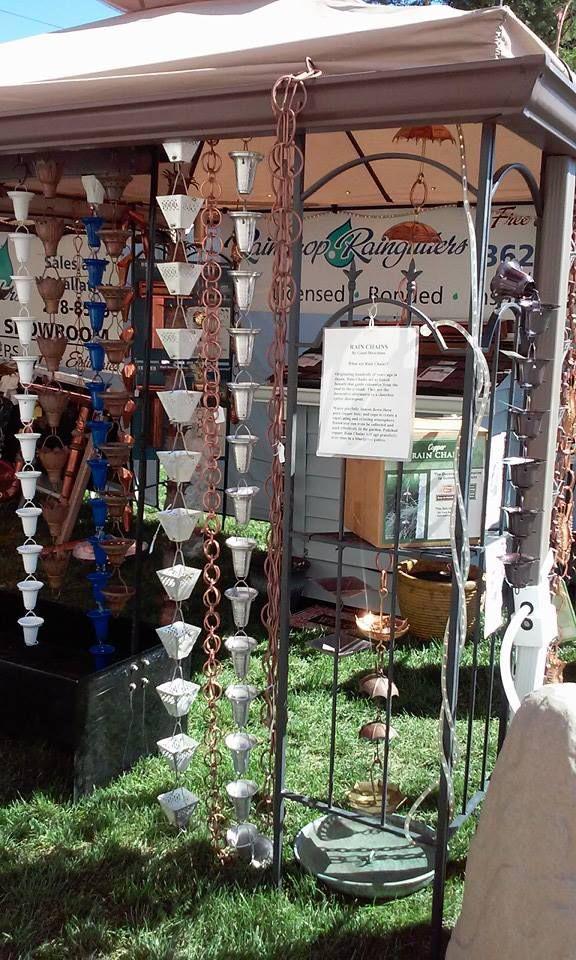 Rain Chains, Weather Vanes, & Cupolas
Rain Chains provide a beautiful downspout for water that looks amazing and produces the soothing sound of rain. Our showroom has a great selection of rain chains, weather veins, and cupolas available in many colors, shapes, and materials. We feature a huge selection of copper rain chains, weather vanes, and cupolas with amazing designs such as butterflies, arrows, and cup varieties.
If you are looking for something unique or custom, we build sell and repair rain chains, weather vanes, and cupolas. Stop down to our showroom today!