Family Owned & Operated
Raindrop Raingutters is a gutter contractor in Spokane specializing in the design, installation and repair of steel gutters, copper gutters, aluminum gutters, seamless gutters, rain chains, weather vanes and cupolas. We are a local, family owned and operated gutter business focused on providing high quality products and exceptional customer service. For over 20 years, we have been serving the Spokane community with gutter installation, repair and cleaning services at reasonable prices.
Our Team of professionals are dedicated to serving you with the highest standards of quality workmanship and customer service in Spokane, WA. From the initial estimate to the final walk through, you can rest assured that the job will be done with professionalism and excellent customer service. Our attention to detail ensures we do our work right the first time.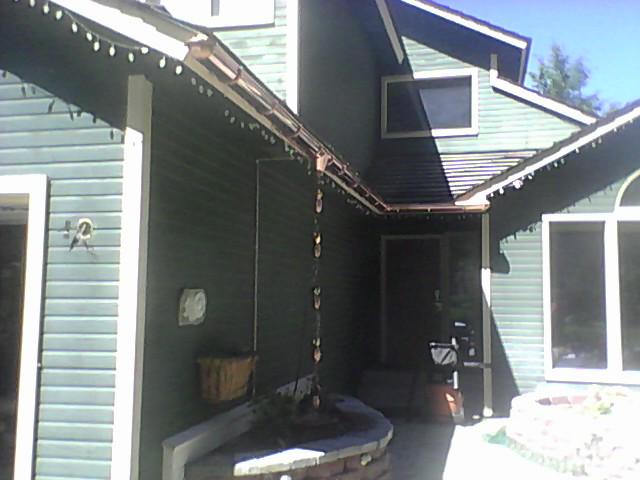 Raindrop Raingutters stands behind our work on every project we complete. Our unique showroom is full of high quality rain chains, weather vanes and cupolas. We have the experience, craftsmanship and equipment to design and build custom rain chains, weather vanes and cupolas of any size.
We use a variety of materials to create the exact product you are looking for. Contact us today for an estimate to build your custom project today! We look forward to working for you.